Bringing macaroons to India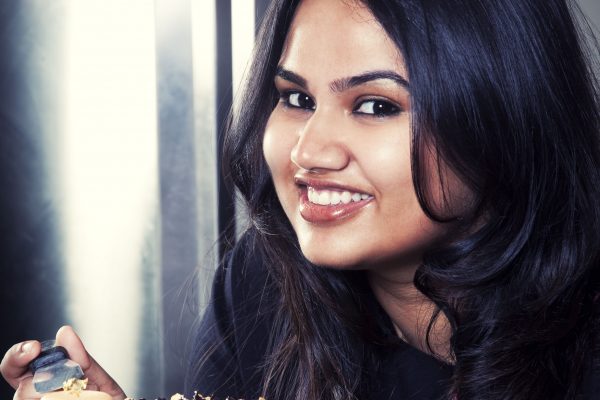 If further evidence was needed that India's sweet bakery and confectionery market was becoming more international and sophisticated, exporters may look to Mumbai's macaroon specialist Pooja Dhingra.
She owns four Le 15 Patisserie outlets in India's commercial capital that sell premium sweet bakery products and has written two books. "While training for the half marathon I ran in January this year, I realised there was a huge gap in the market for nutritious desserts," she says. "So, my sister-in-law, who is a nutritionist, and I worked on Jump, a product range we launched two months ago.
"These are energy bars and cakes you can have pre workout, post workout, or something you can keep in your bag to eat when your energy levels are dipping. We sell a lot of these to our health conscious customers."
Her second book, The Big Book of Healthy Treats, which will launch in January, has 120 of these recipes.
Six years ago, armed with a degree in hospitality from Switzerland, a Le Cordon Bleu diploma in French pastry making and a nine-month internship at a chocolate shop in Paris, France Dhingra headed home to Mumbai with one nagging question, 'Why does no one bake macaroons in India?' It was due to the high humidity that would not let the delicate pastry stand. So, she tried over 60 recipes to get her Eureka moment.
What started off as a tiny outlet outside a friend's salon in Mumbai has grown into four thriving shops – The Café, her newest and biggest outlet in downtown Colaba; Kiosk in upmarket Palladium Mall; and standalone shops in suburban Bandra and Andheri. She plans to add three more in Mumbai before the end of the year and have Le 15 Patisserie outlets in other cities across the world.
Forbes magazine has placed her in the top 30 under-30 achievers' list in Asia this year, two years after she was figured in the magazine's same list, but just in India.
For Dhingra, every challenge is an opportunity. As a baker in India, she faced the problem of not being able to source the correct equipment and wondered why no one was making this. She is now partnering with India's Future Group to launch Whisk, a baking equipment brand for the Indian market. It will include 57 products for those who want to bake at home.
The market for bakery products in India is huge, she says. Indians have a sweet tooth, but increasingly they are asking for chocolates, cakes, cookies and macaroons instead of traditional Indian sweets or mithai. "We do a lot of catering at parties and weddings. If the host wants us to put up 20 desserts, only two or three would be Indian sweets now. Macaroons are our bestselling products for their taste, novelty, colourfulness and some sweeter flavours that go well with the Indian palate."
To maintain quality, she explains, "You have to set standards and formula and ensure everyone follows these."
"With Le 15 Patisserie, we have created a segment for luxury western pastry that did not exist before in India. Where it goes now is anybody's guess," notes Dhingra.
Luxury, she believes, is attention to detail not just in the product, but its packaging. Dhingra has worked with fashion designers to design the packaging of her products.
Dhingra believes competition, be it from local mithai shops, ice cream vendors or pastry outlets sprouting up in India, is good for her business. "For a long time I was the only one [dealing in this segment]. The industry is growing; people have more choices to help them realise what they like or don't like."