Rebel Chocolate introduces plant-based bar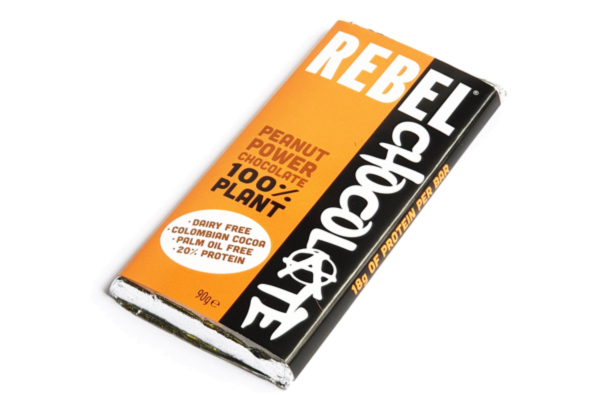 Glasgow-based chocolate maker, Rebel Chocolate, has introduced its new 100% plant-based, high-protein peanut chocolate.
Following its launches of "healthier" milk and white chocolate Rebel Chocolate has now produced a new 100% plant-based offering.
Using single origin cocoa from Colombia to ensure a massive cocoa hit, Rebel Chocolate has blended three base ingredients (cocoa, peanuts and unrefined coconut sugar) to produce a 70% dark chocolate containing 20% protein and 22% sugar.
Neil Robson, co-founder and chocolate maker said: "This chocolate is quickly gaining fame – everyone loves it! My favourite review so far has been 'Born in Colombia and crafted to perfection in Glasgow – plant-based, dairy-free and packed with protein, it defies the received wisdom that healthiness comes at a cost to chocoholic pleasure.' If you love peanuts, and love chocolate, then this bar is a must for you to try."
The new chocolate is available in 30g and 90g bars from Rebel Chocolate's website www.rebelchocolate.co.uk as well as through selected Rebel Chocolate stockists.