Cadbury launches reduced sugar Dairy Milk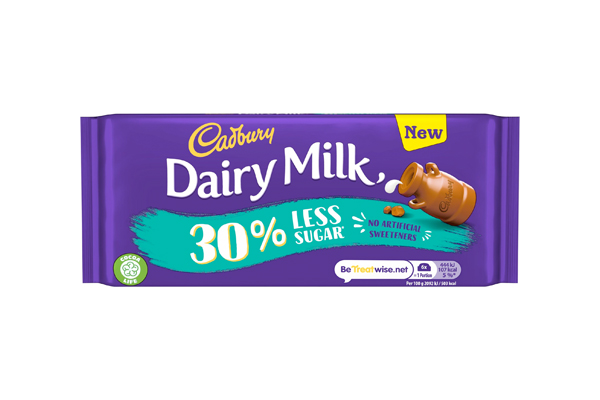 Cadbury has launched its 30% less sugar Dairy Milk bars in response to consumer demand for a greater variety of healthier confectionery options.
According to the company, over a third of shoppers are actively cutting down their sugar consumption, which it says has offered the brand additional opportunities to expand its present series of confectionery.
The new bars will be available in an 85g tablet and 35g single bar, Cadbury Dairy Milk 30% Less Sugar contains no artificial sweeteners. The company's experts have replaced the sugar with fibre in a way that reduces the sugar while staying true to the texture and taste profile of Cadbury Dairy Milk.
Katrina Davison, brand manager for Cadbury Dairy Milk at Mondelēz International, said: "Our teams have worked for years and conducted extensive testing on the new recipe so we're confident shoppers looking to reduce their sugar intake will love new Cadbury Dairy Milk 30% Less Sugar.
"The bars are a new addition, not an alternative to the wider range and so should be ranged among the rest of the Cadbury Dairy Milk portfolio. Retailers should stock up now to ensure they're making the most of this exciting new lower-sugar addition."