Puratos UK launches new Satin Savoury Mix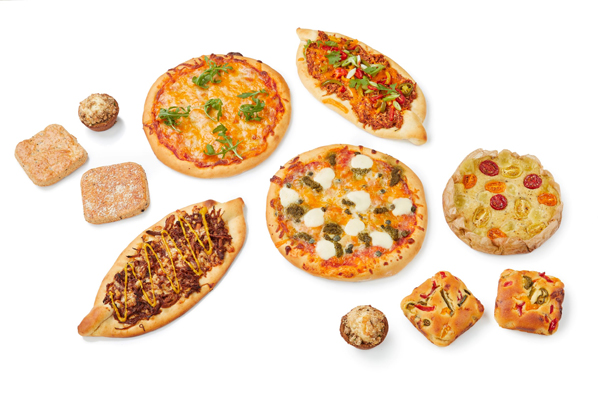 International baking and patisserie company Puratos UK has added a Satin Savoury Mix to its Satin range. Available now, the mix can be used to create a range of savoury patisserie options including cakes, pastries, muffins and more.
With the current and growing trends for healthier snacking and lower sugar options, this new mix provides bakers with the opportunity to extend their offering by creating a range of savoury patisserie options that are suitable for snacks and meal solutions throughout the day.
The Satin Savoury Mix requires the addition of only water, egg and oil, as well as any inclusions such as cheese or vegetables. It is easy to use, freeze-stable and guaranteed to provide consistent results and a soft and moist texture every time. It also contains no salt and no added sugar for a cleaner label proposition.
Initial consumer testing carried out by Puratos has proved the mix and the concept of savoury patisserie as being extremely popular, with 75% of respondents saying they find the concept of savoury cake attractive and 62% saying it was new and different.
On the launches, Puratos UK digital and communications manager Lydia Baines said; "The recent government, industry and media focus on reducing sugar has led to a rise in consumer demand for savoury options. Our new Satin Savoury Mix provides consumers with a range of unique and delicious options– from savoury loaf cakes suitable for breakfast, to savoury patisserie perfect for a light lunch served with salad."
Puratos celebrated the 25th anniversary of its iconic Satin Crème Cake mix last year, when it also added the first vegan mixes to the range.