Big Dipper Dough Co expands across US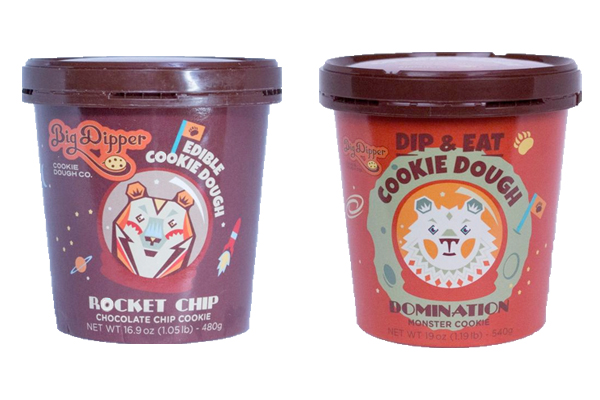 Big Dipper Dough Co, a safe edible raw cookie dough company has expanded its range to over 3,000 retailers across 18 states in the US.
After running in endless marathons, founder, 20-year-old Austin Groesser wanted to find a refreshing snack and so Big Dipper Dough Co was born out of his mother's kitchen.
Austin was looking to create the perfect cookie dough with endless amounts of flavour. He started formulating his "otherworldly flavours" like Rocket Chip, Domination, Galactic Fusion, Super Cluster, and Antimatter (gluten free and free of most major allergens) around his fascination with the Big Dipper constellation.
In order to make the product safe and edible, Big Dipper Dough is egg-free and uses heated flour to eliminate any bacteria. Austin said: "You can eat it raw, or you can bake it. Either way it's out of this world delicious."
The first store to carry Big Dipper Dough was in his hometown and as more retailers picked up Big Dipper Dough, Austin moved out of his Mom's kitchen and into a real industrial kitchen.
As Austin says "it's good to be young, able, and willing to do the hard work to build a company. And looking up to the night sky to see the Big Dipper."
Currently Big Dipper is in over 3,000 stores in 18 states across the US including Kroger, Meijer, Fresh Thyme, and will soon be sold nationwide. Big Dipper Dough is available in grocery stores, ice cream parlours, restaurants, and direct to consumers, as an all-natural totally safe to eat raw cookie dough.