Jelly Belly launches donut inspired range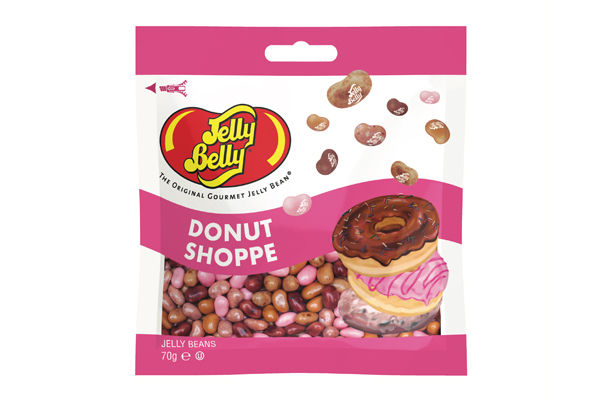 Jelly Belly Candy Company has launched a Donut Shoppe Mix with five traditional American flavours inspired by bakery classics. Each Jelly Belly jelly bean in this assortment delivers the same depth of sweetness and sensory experience expected from a freshly made donut.
This assortment of donut flavours includes Glazed, Chocolate Glazed, Apple Filled, Strawberry Iced, and Blueberry Cake.
The new Donut Shoppe Mix comes in a variety of packages, including the 28g Donut Tin, perfect for snacking or as a gift. The clear donut window invites a peek at the mix inside, and the size is convenient for travel.
The Donut Shoppe Mix 70g Grab & Go Bags are currently available. The 28g Donut Tins and 1kg bulk bags are scheduled to be available this summer.