Wild Trail boosts range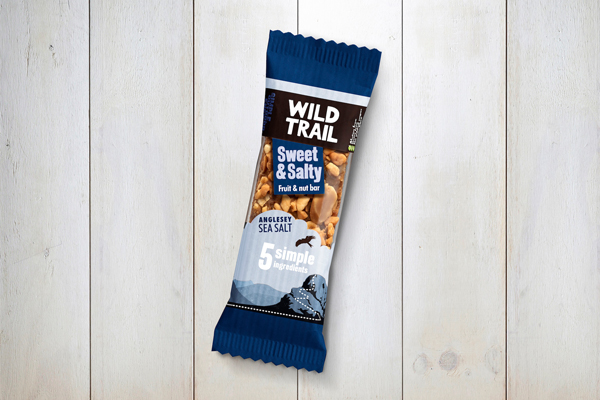 Snack brand Wild Trail has introduced its new Sweet & Salty snack bar.
Wild Trail has created its range of bars to appeal to consumers looking for clean label, free-from and natural products to snack on-the-go and those with active lifestyles looking for a natural source of energy and sustenance.
Made in Wales, the bar features Halen Môn Anglesey Sea Salt and maintains Wild Trail's trend of using five simple ingredients to create natural, nutritionally balanced but indulgent-tasting snacks.
The four other ingredients making up the bar are raisins, peanuts, gluten free oats and apple juice concentrate (100% apple) and all blend to create a moreish and filling snack that is gluten and dairy free, high in fibre, vegetarian/vegan and with no added sugar.
Wild Trail is initially launching with the 46g single bar format (RRP £1.00) and will follow with a 4x30g multipack format (RRP £2.30).
Robin Williams, Wild Trail CEO, said: "We've had fantastic feedback on the taste and quality of our existing range so we had to raise the bar yet again when developing our Sweet & Salty variant.  We're delighted that we've been able to incorporate Halen Môn Anglesey Sea Salt, a quality Welsh ingredient, whilst also sticking to our brand principle of using only five natural ingredients per bar."