Hershey launches emoji-themed bars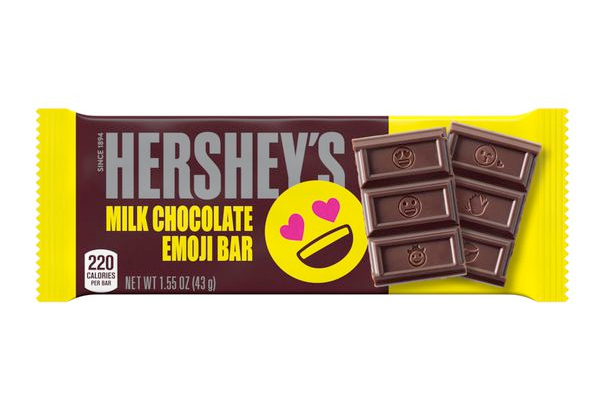 For the first time in 125 years, Hershey is changing its chocolate bars to be decorated with emojis.
Available for a limited time in standard and snack size bars, the squares are printed with different emojis, to appeal to a new Gen Z (aged under 22) audience.
The Hershey's Emoji Bars were created for parents to help their children establish a connection with their peers, and the bars provide them with a fun way to break the ice with classmates, teachers and friends during the back to school time period.