Pandora Bell launches new gift boxes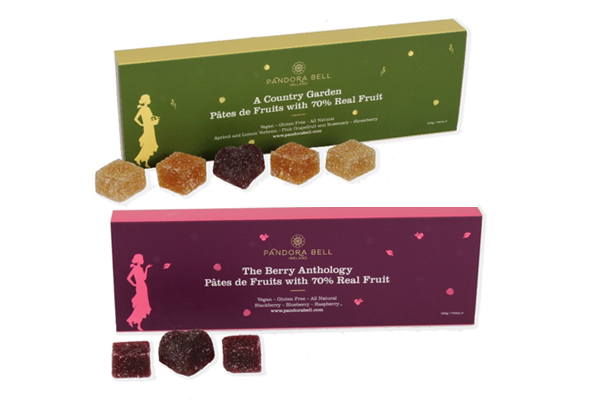 Pandora Bell has launched two new gift boxes of their Pates de Fruits/ Real Fruit Jellies. The Pates de Fruits are made with 70% pure fruit.
"At the core of the Pandora Bell range for many years now we have had our Real Fruit Jellies with 70% Fruit. They are the perfect product, pure, fresh vegan and full of fruit.  This year we decided to celebrate their success by launching two new Gift Boxes… we have changed the name from Real Fruit Jellies to the 'proper' French name Pates de Fruits but the same exquisite taste," said Founder Nicole Dunphy.
The two gift boxes include:
The Berry Anthology: Blackberry – Blueberry – Rasberry
A Country Garden: Apricot and Lemon Verbena – Pink Grapefruit and Rosemary – Strawberry.