A summer of silly fun with Maynards Bassetts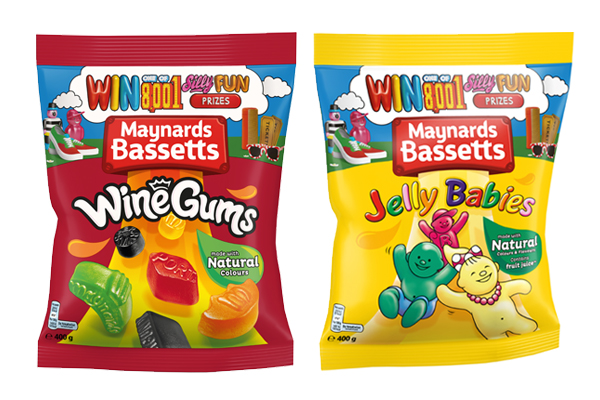 Confectionery brand, Maynards Bassetts, is set for a summer of silly fun with a new on-pack promotion, which gives shoppers the chance to win one of 8,001 wacky prizes.
The promotion will be available on a number of the brand's products including Wine Gums, as well as new sub-brands Wine Gums Tangy, Soft Jellies Wild Safari and many more.
Designer sunglasses, wireless speakers and trainers are among the items up for grabs, and shoppers also have the opportunity to win a day of "seriously silly fun" showing their adventurous side, with tickets to visit one of various attractions.
To enter, shoppers must purchase any participating product and find the unique code inside the pack. This can then be entered into www.summerofsillyfun.com to find out if they have won, instantly.
Anna Ulrich, brand manager for Joyful Candy at Mondelēz International said: "We're really excited to launch this new promotion, focusing on a wide range of Maynards Bassetts products and offering consumers the chance to win a range of great prizes. We hope this will continue to drive the relevance of Maynards Bassetts with shoppers, especially among younger adults."
"This campaign taps into the playful fun side of the brand. Summer is already a great time for candy sales, so this exciting promotion is sure to help drive retailers' sales in this segment", Ulrich concluded.