Cadbury celebrates new Freddo Treasures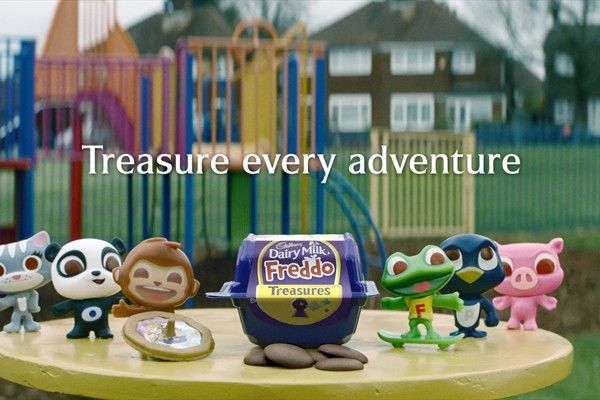 Cadbury has unveiled new Cadbury Dairy Milk Freddo Treasures, together with a new £6m marketing campaign. The campaign aims to inspire parents to say 'yes' to everyday adventures with their family, showcasing how Freddo Treasures are perfect for an inspiring and fun adventure.
The campaign is launching with a 40" TVC, for the first time, on Saturday 4 May 2019 on ITV's Britain's Got Talent.
The Be treatwise logo will appear across all of the brand's advertising materials including the TVC. Be treatwise was originally launched as a logo on Cadbury packaging in 2006 and was relaunched as an industry initiative, alongside Mars and Ferrero, in 2018 to help the nation have a healthy and balanced approach to treats.
It is the first time Cadbury, or any brand, has used the logo in its advertising materials and is also intended to drive consumers to www.betreatwise.net where they can find practical tips and advice on how treats can be enjoyed as part of a balanced lifestyle and diet.
Philip Warfield, senior brand manager, for Cadbury Dairy Milk Freddo said, "Cadbury Dairy Milk Freddo has been a firm family favourite for years, so we are very excited to be adding to the range with new Freddo Treasures. Packed with adventures, Cadbury Dairy Milk Buttons and a surprise toy in every pack, we hope the new launch will inspire parents to say yes to more big-hearted adventures with their families."
The Cadbury Dairy Milk Freddo Treasures campaign will kick off on 4 May 2019 for a total of seven weeks.