New wafers from Loacker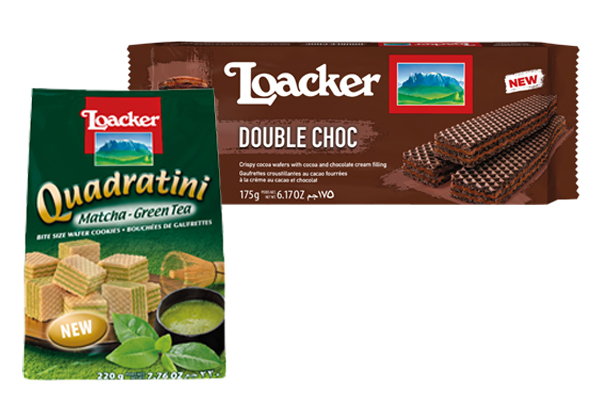 Biscuit and wafer brand, Loacker, will be showcasing two new product lines at the Sweets & Snacks Expo, including Matcha Green Tea Quadratini and Double Choc Classic Wafer.
Loacker Classic 175g Double Choc Wafers (MSRP is $2.79 – $3.29) – 3 wafers filled with 2 Loacker cream filling layers made using cocoa and chocolate. A new wafer delivering double the amount of goodness!
Loacker 225g Matcha Quadratini (MSRP is $4.49 – $5.49) – 5 layers of wafer with a light layer of Matcha cream filling, delivering a refined and bold taste.
Both products are coming soon to retailers across the US.