Vimto Remix Sodapop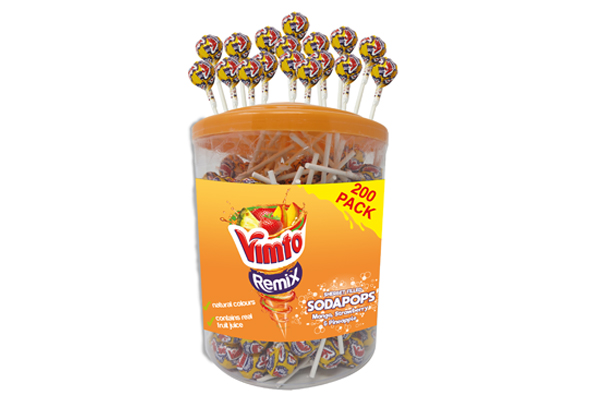 Soft drinks brand Vimto has collaborated with UK confectionery distributor IB Group to launch Vimto Remix Sodapops.
The new lollipop is the Vimto Remix Mango, Strawberry and Pineapple flavour from Vimto's hugely popular Remix range.
The Remix Sodapops are made with real fruit flavours, natural colours and have an explosion of sherbet in the centre.
The launch comes as Vimto revitalises its much loved and oldest confectionery licence – Vimto Original Lollipops – through the new partnership with IB Group.
The collaboration will see both Vimto Remix and Original lollies available across the country, with stock in all 20 Hancocks Cash and Carry sites, plus distribution throughout its 55,000-strong customer base.
Helen Hartley, brand licensing manager, Vimto, said: "Our new partnership harnesses the ever-growing popularity of the Vimto brand, now worth £88.9million, with IB Group's unquestionable confectionery experience to create a range that will help retailers boost  their sales.
"We're also working together to create some tantalising new Vimto-flavoured treats, so watch out for several exciting launches over the next year."