Pots & Co low-calorie puddings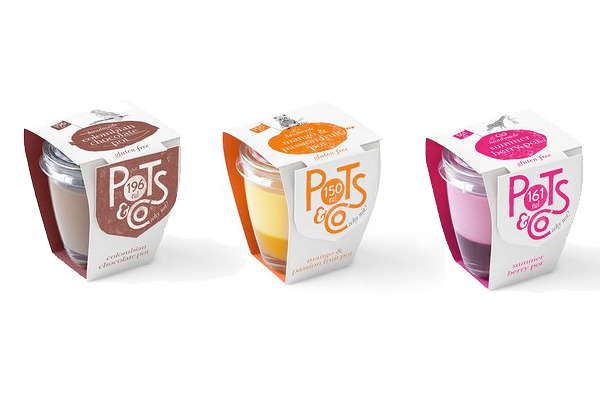 Pudding brand Pots & Co has announced its first lighter pudding range. The handmade puddings are all under 200 calories per pot and come in three new flavours: Mango & Passionfruit, Summer Berry and Columbian Chocolate.
The three new lighter puddings join Pots & Co's range of handmade puddings, including classic favourites such as Salted Caramel & Chocolate Ganache and Lemon & Lime Posset.
Of the two fruity puddings, Mango & Passionfruit is handmade with a passionfruit compote beneath an Alphonso mango posset. The Summer Berry pudding features a fruit compote beneath a berry posset, handmade with British whipping cream.
The Columbian Chocolate pot is handmade with chocolate sourced directly from Colombia, made with the finest "fino de aroma" cocoa grown sustainably by Colombian co-operatives and on the Pots & Co farm.
Julian, founder of Pots & Co said: "We're really excited about this new range of puddings. We wanted to create a lighter sibling to accompany our ceramics range. The new range of puddings mean you can enjoy the same, homemade, additive-free goodness of Pots & Co in a few tasty mouthfuls."
Pots & Co handcraft their puddings in their London kitchen and using only the finest ingredients, without additives and with meticulous attention to detail, ensuring the same restaurant quality from every pot.
The new lighter pudding range can be found in Waitrose from the end of April and have an RSP of £1.45 for a 65g pot.