teapigs x Crieghton's Chocolaterie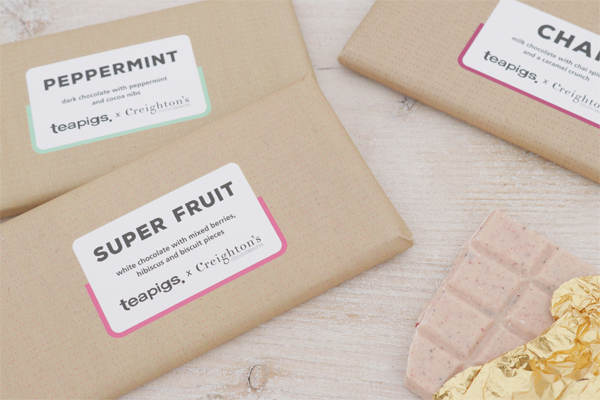 Three brand new tea inspired chocolates have been revealed by UK tea brand teapigs.
teapigs joined forces with Creighton's Chocolates to create the three bars inspired by teapigs teas. Creighton's are a mother-daughter partnership who hand-make all their chocolate in the UK.
Now available on their website, the chocolate bars come in three varieties:
Peppermint – dark chocolate with peppermint and cocoa nibs (vegan)
Superfruit – white chocolate with mixed berries, hibiscus and biscuit pieces
Chai – milk chocolate with chai spices and a caramel crunch
Each 100g bar contains all natural ingredients and is wrapped in 100% plastic-free packaging.