Gluten free snack bars from Fatherson Bakery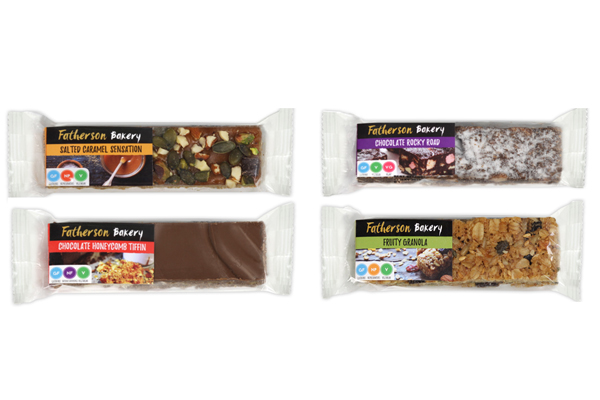 A new range of gluten free snack bars has been launched by Fatherson Bakery – renowned for creating food made with the finest quality locally sourced ingredients for the 'taste of homemade'.
The 2Go range has four varieties: Salted Caramel Sensation, Chocolate Honeycomb Tiffin, Fruity Granola and Chocolate Rocky Road.
Baked in Britain using quality ingredients to deliver a homemade finish, products are made in a small batches, featuring fresh ingredients to replicate practices used in the home kitchen.
The snack bars will be available at retailers across the UK, independent grocery retailers, farm stores and garden centres around the UK.
Each 65g bar has an RRP of £1.49.