HipChips arrive in supermarkets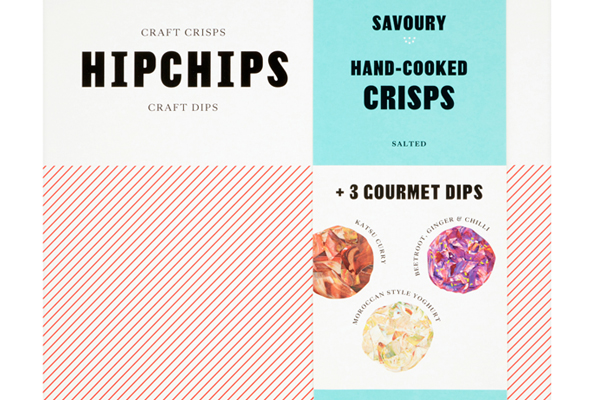 HipChips has launched its range of snacks, comprising hand-crafted crisps with a selection of fresh, sweet and savoury dips, in a supermarket for the first time.
Initially launched in 2016, HipChips will be arriving in 109 Sainsbury's stores across the UK, priced at £4.99 a unit.
The heritage and hand-fried potato crisps are packed in an internal bag to preserve freshness and each box will come with three dips. There are currently two varieties:
Savoury Box containing crisps dusted with sea salt with a Moroccan Style Yoghurt dip, a Beetroot, Ginger and Chili dip, and a Katsu dip
Sweet Box – potato crisps dusted with cinnamon sugar with a Salted Caramel dip, a Passion Fruit dip and a Chocolate dip.
The HipChips boxes will be found on the crisps and snacks aisle, with the dips having been specially developed so that they can be stored and served at ambient temperature without any compromise on taste or quality.
Tim Sutton, General Manager of HipChips said: "The question I am most frequently asked is 'when are you opening near me', so now we are proud to be bringing the HipChips experience to consumers across the UK."