High Road Craft Ice Cream introduces Wallops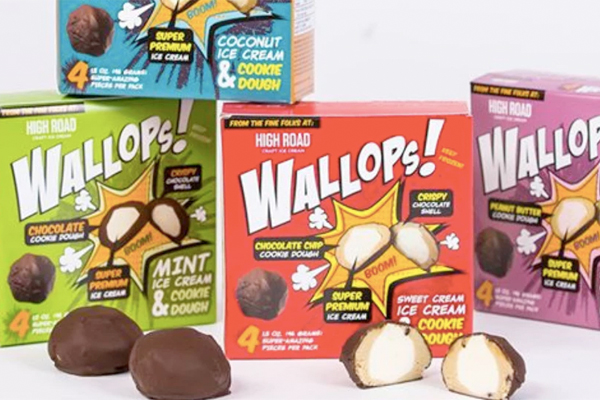 High Road Craft Ice Cream has introduced Wallops, a mix of chocolate, ice cream and cookie dough in one snack-sized treat.
Each Wallops treat has an ice cream center that is surrounded in cookie dough and the entire treat is covered in dark chocolate.
Varieties are: Mint Ice Cream with Dark Chocolate Cookie Dough, Coconut Ice Cream with Almond Cookie Dough, Strawberry Ice Cream with Peanut Butter Cookie Dough and Sweet Cream Ice Cream with Chocolate Chip Cookie Dough.