Make a change from chocs with Fudge Kitchen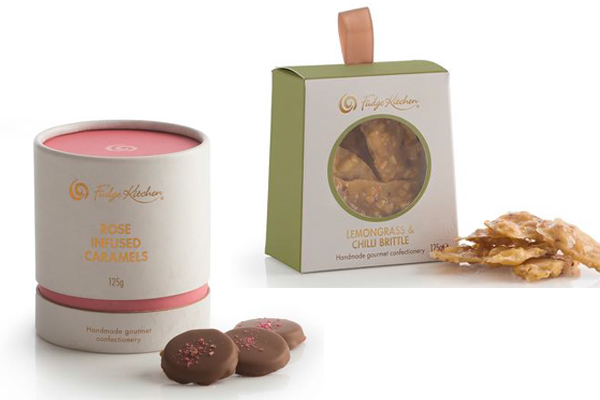 For 2019, Fudge Kitchen has launched six new lines across its fudge, brittle, caramel and free-from ranges.
Three new additions have been made to the Brittle line:, Lemongrass & Chilli Brittle, Sunflower & Pumpkin Seed Brittle (naturally dairy-free) and Dairy-free Peanut Brittle. The perfect brittle is made in small 7kg batches and is poured onto marble tables, where it is stretched by hand for 15 minutes as it cools, to achieve the perfect thinness and optimum snap. The entire process takes an artisan confectioner a full hour.
Other additions include:
Rose Infused Caramels

Cocoa Nibbed Caramels

Chocolate Nut Pav

é
The whole range has been stylishly repackaged with contemporary colours and satin ribbon hangers for premium gifting at a deceptively affordable price point.