Délifrance brings contemporary French Madeleine range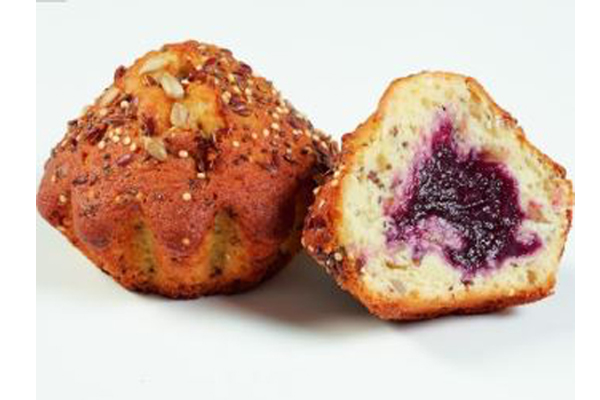 Délifrance UK has launched a range of filled and shaped French Madeleines for the foodservice industry.
The star-shaped Madeleine cakes come in a range of flavours, fillings, and toppings. A firm favourite in France, the sweet cakes are a convenient, easy snack, perfect for hotel, coffee shop and café customers. Operators simply thaw and serve, for a soft, generously filled, pure butter cake, made with premium ingredients.
The new range includes:
Plain
Chocolate hazelnut filled, with a crispy cocoa puffed grain topping
Apricot filled, with a pearl sugar topping
Red fruit filled, with a linseed, sunflower seed, quinoa, and chia topping
Custard cream filled, with a cocoa-coated sugar topping
Stéphanie Brillouet, marketing director, UK, Northern Europe & North America, Délifrance, said: "We know that, at 22% of consumers, indulgence is the main driver for early day purchasers. We've tried to meet this demand with indulgent, classic fillings including chocolate hazelnut, and trend-forward flavours like red fruits. The UK has always had a taste for continental confectionery, so we're excited to introduce this contemporary take on a French favourite to the market."