Skittles Cooler joins the freezer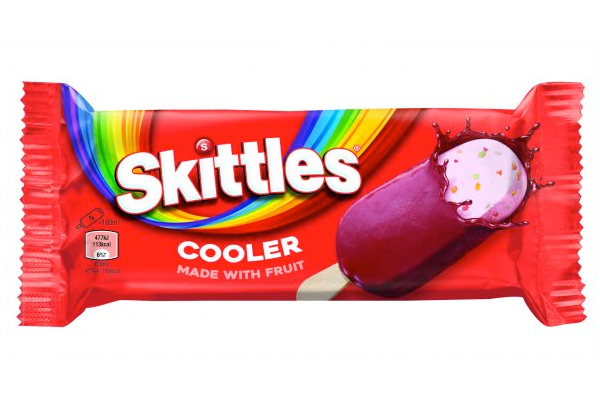 Mars Chocolate Drinks and Treats has a new addition to its ice cream range, Skittles Cooler.
Available as a wrapped handheld single, Skittles Cooler combines a fruity flavoured ice cream with crunchy pieces, wrapped in a strawberry sorbet made with real fruit.
Michelle Frost, general manager at Mars Chocolate Drinks and Treats said:  "We are excited to introduce the Skittles Cooler to the freezer for 2019. With a winning combination of a much-loved confectionery brand, real fruit innovation and the category's leading segment (wrapped handheld) we are sure that this will soon become a firm favourite".
Skittles Cooler Single is available from the end of February 2019 with an RRP of £1.76.