Kinder ice cream range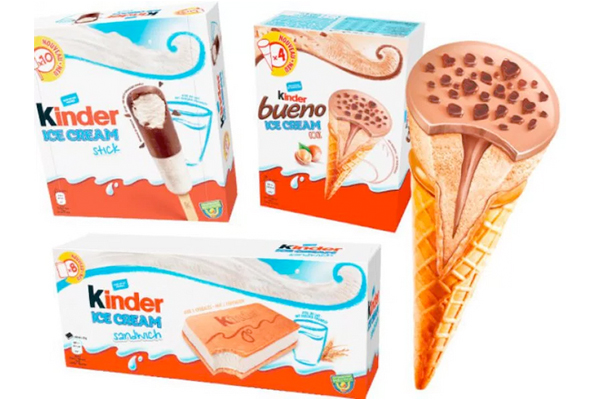 Kinder has launched a range of ice creams, available in supermarkets across the UK.
The Kinder Ice Cream range includes three tasty treats for families to choose from:
Kinder Ice Cream Stick
Kinder Ice Cream Sandwich
Kinder Joy Ice Cream
All three products are under 100 calories and come in child-friendly portion sizes. They also feature a 'Responsibly Made For Kids' logo, so families can make an informed choice when it comes to enjoying a tasty treat as part of a balanced diet.
The second range is a Kinder Bueno Ice Cream Cone,a 'grown-up' treat with creamy hazelnut ice cream and milk chocolate sauce filling.
Both the Kinder and the Kinder Bueno ice creams are available as individuals or as multipacks and are being brought to market by Ferrero and Unilever.