Chocjes, the first chocolate made with oat milk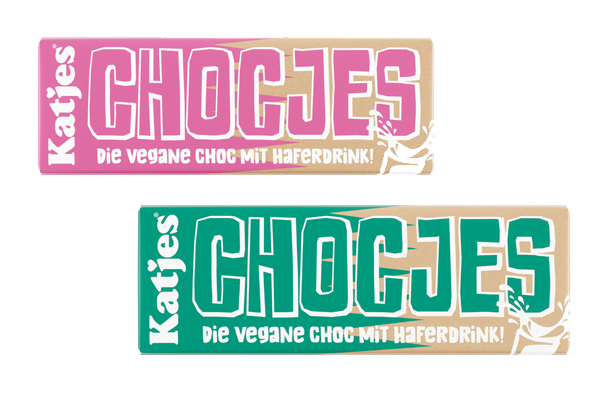 Introducing Katjes' chocolate sensation Chocjes, the first chocolate made with oat milk, making it suitable for vegans, and those avoiding soy.
Chocjes will make it's debut in two varieties: Original "milk", and Hazelnut made with 14% crunchy hazelnuts for true nut-chocoholics.
"By expanding our productline with Chocjes we again aspire towards creating something extraordinary. Needless to say, Katjes is and will always be the expert for vegetarian fruit gums and liquorice. With Chocjes we attend to the growing market of consumers, who are looking for alternatives to cow's milk", said Tobias Bachmüller, managing shareholder of Katjes Fassin.
Chocjes is made with organic oat milk and UTZ-cocoa. The UTZ certification guarantees consumers that products have been sourced, from farm to shop shelf, in a sustainable manner, including humane working conditions, fair wages and in a respectful environment-concious way. In addition both Chocjes varieties are wrapped in FSC-certified paper.