Mini Easter Truffle Eggs from Rhythm 108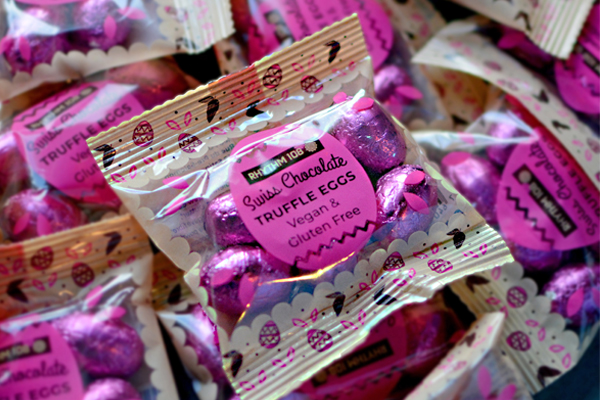 Rhythm 108, has released a new vegan and gluten-free treat for Easter, Mini Easter Truffle Eggs, available to buy online and in Sainsbury's stores.
Founder Siddhi Mehta said: "As our company has continued to grow, we decided to create our very first seasonal product. Easter is a special time for families and we wanted to produce something that is inclusive to everyone. Whether you're a lover of all foods, or are strictly vegan and gluten-free, our Swiss Chocolate Truffle Eggs are for everyone to enjoy."
Founded by Siddhi Mehta, Rhythm 108 follows a philosophy of slow living and only uses methods and ingredients which embrace this mentality such as re-inventing favourite childhood treats for recipes and using organic/whole ingredients with simple, homemade processes.
Other products in the Rhythm 108 range include; Deelicious Swiss Chocolate Bars, Ohh-la-la Tea Biscuits and Good-For-You Dessert Bars.