Treats to beat the blues from Paul A Young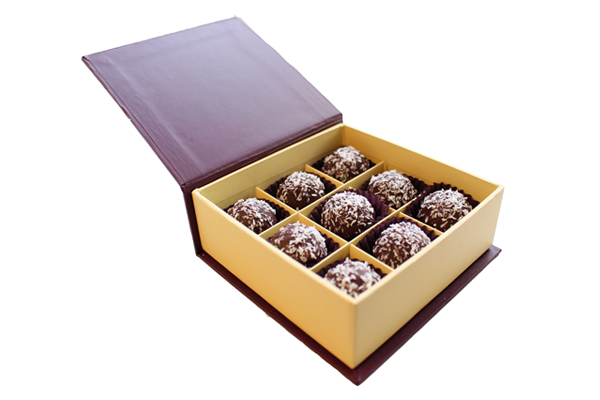 Paul's Lamington Truffles
UK chocolatier, Paul A Young, has released a range of new products to beat the winter blues.
Seasonal special truffles, all suitable for vegans include a Single Malt Whisky, Salt and Oat truffle which features a Glen Moray whisky ganache made with FireTree 72% Solomon Islands dark chocolate and rolled in FireTree 76% Vanuatu dark chocolate and toasted oats.
Alongside truffles, the company has a series of vegan chocolate bars, including a 65% Madagascan Criollo Single-Origin Dark Chocolate with Mandarin and Orange Bar, an 82% Dark Chocolate with Toasted Pecans Bar and a Dark Chocolate Marzipan Bar.
To celebrate Burns Night (25 January), Paul has brought out a limited edition bar made from peated whisky soaked pinhead oats, salt and FireTree 75% Papua New Guinea Dark Chocolate. The bar has a stag's head embossed on the front with brushed copper decoration.
For any homesick Australians celebrating Australia Day (26 January), Paul has brought back his Lamington truffles, featuring a jammy mixed berry reduction and topped with a 35% Guittard white chocolate and Genoise sponge ganache. The truffle is then rolled in 66% dark chocolate and sprinkled with desiccated coconut.