Montezuma's prepares a festive feast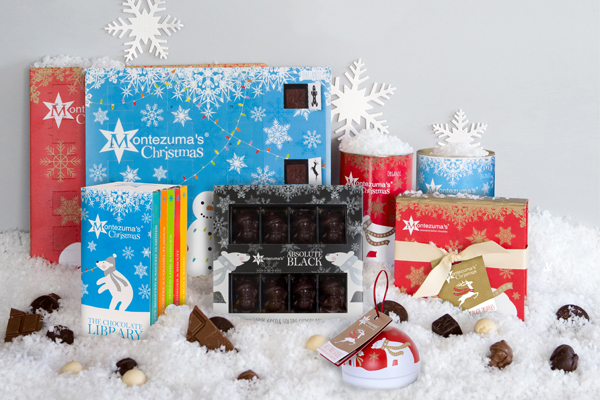 UK-based Montezuma's has developed a refreshed range of festive confectionery including 100% cocoa snowmen with a chocolate truffle centre.
The dark chocolate Christmas treat has been created as dairy and gluten free, and is also available in milk and white chocolate varieties.
Also among the company's series is a snowman themed seasonal hamper, consisting of a Christmas truffle box, peanut butter snowballs, caramel snowballs, chunky milk snowmen, and a host of other festive bars fit for family festive picnic.
In addition, the business has also devised a ginger and orange drinking chocolate in the form of single portion solid chocolate discs designed to be warming winter classic.
Another addition to the company's range are its Christmas tree baubles with dark vanilla truffles, which join a host of other favourites within the series, including its chocolate library.