New addition for Cadbury Darkmilk range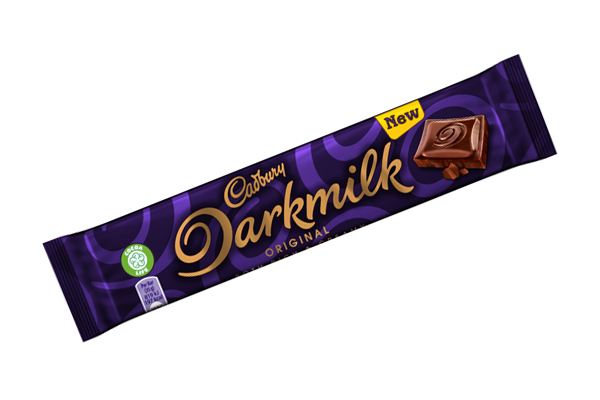 Following its launch earlier this year, Cadbury Darkmilk is extending its range with two new additions and price marked packs (PMPs) to help retailers drive impulse sales.
Following the 85g tablet launch, Cadbury Darkmilk Original and Cadbury Darkmilk Almond will now be available in a 35g bar from 1 January 2019. The new bars will offer the same deliciously creamy, rich taste for those looking for a treat when on-the-go or during the afternoon snack occasion. To help retailers drive sales further, the singles will be available in a PMP format, which will help stand-out on shelf while boosting customer trust with the convenience of clear pricing.
A Salted Caramel variety will be launched in the 85g tablet format, combining rich cocoa and Cadbury creaminess with salted caramel chip inclusions.
The total brand will be supported by £6m investment with ongoing in-store activation, sampling, PR and digital activity, and the brand will hit screens for the first time in May 2019.
Kate Wall, marketing manager for Cadbury at Mondelez said: "In testing, Cadbury Darkmilk achieved our best ever results for both taste and concept, and these were indicative of the full market as the tablets launch has achieved our aim in driving incremental sales to the category.
"The singles addition, in both standard and PMP formats, will help independent retailers drive impulse sales. Research shows that the perception of improved value, speed of sales, convenience and heightened customer trust make stocking PMPs a great option, with a fifth of shoppers going so far as to say they would choose a particular convenience store if they knew it stocked PMPs."
The Cadbury Darkmilk range, containing 40% cocoa, was specially crafted as an option for consumers who find milk chocolate too sweet and dark chocolate too bitter.