Sweet-toothed and tongue firmly in cheek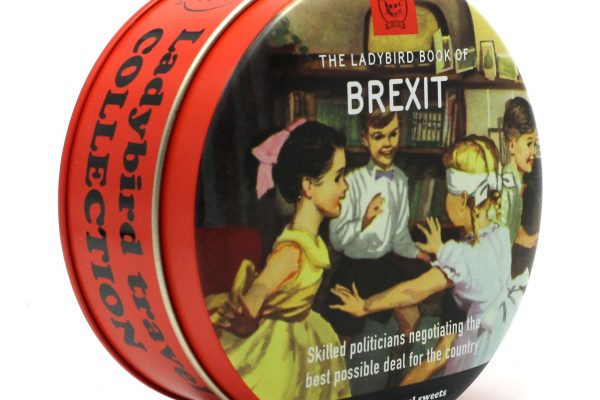 This week, Sweets and Savoury Snacks World features a guest blog from our editorial board member Andy Baxendale on the new release with some very topical themes including Brexit.
Simpkins sweets and Ladybird books have teamed up to develop a range of mouth-watering all natural and gluten free mixed fruit confections in a humorously designed collector's edition travel tin, using the original artwork from the classic books (illustrations used under license from Ladybird).
The similarity between the 2 brands is striking – Ladybird Books started in 1914, with Simpkins starting in 1921 – both now iconic British brands.
TV comedian Jason Hazeley and Joel Morris originated the adult ladybird series in 2015, revisiting the original picture library but using them to create an adult themed offering with such titles as "The Hipster", "The Hangover" and more latterly "Brexit". These are a purely tongue in cheek offering that has the reader giggling within minutes, mostly at the pure absurdity of the content, even though coupled with the original photos they feel like the fondly remembered childhood versions.
Whilst there is no doubting the comic value of the tin, the same cannot be said about the contents. Drawing on their rich history of fine fruit flavoured offerings, the Simpkin Clan have filled this tin with a delightfully flavoured mix of Strawberry, Blackcurrant, Orange, Lemon and Lime; the natural flavours are perfectly complemented by the colours and contain just the right amount of acid to lift the fruitiness into the realms of mouth-wateringly satisfying tastiness.
Overall, a great combination of two wonderfully traditional brands that most definitely put the Great into Britain – more collaborations of this nature are definitely the way forward.
Andy Baxendale