Which one will you pick?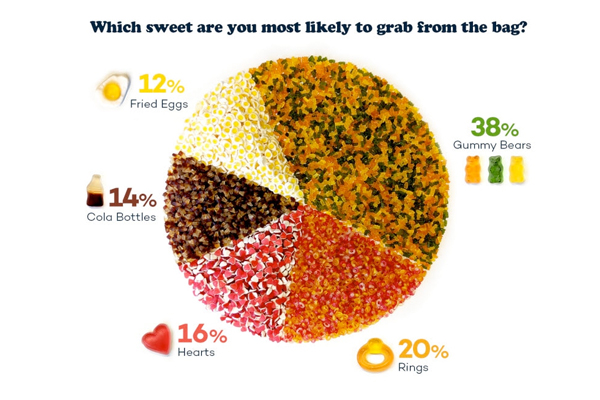 Image courtesy Magnet.co.uk
Magnet, the kitchen design specialist, has delved into a hundred bags of Haribo Starmix in a bid to find out which sweet you're most likely to pick from your mix.
In a 190g bag of HARIBO Starmix, you have the highest chance of grabbing a gummy bear- as they make up 38% of the bag. There's a one in five (20%) chance of picking out a ring, a 16% chance of snatching a heart and 14% chance of choosing a cola bottle. That just leaves the foamy fried egg, which you have a one in eight (12%) chance of picking out of a pack.
Using these calculations, Magnet also worked out what an average bag of 190g Haribo Starmix is made up of…
See the full report here