Vegan pick 'n' mix available in the UK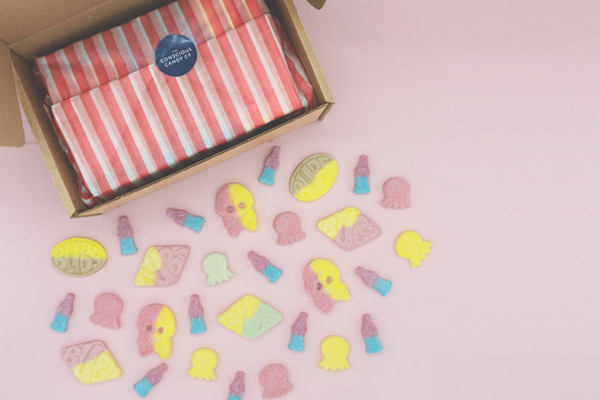 A Cornwall-based confectionery start-up has begun delivering vegan pick 'n' mix sweets to UK consumers.
Founder, Laura Scott, was looking for vegan pick 'n' mix, but to no avail, so she decided to do it herself, launching The Conscious Candy Company.
The company launched on November 2 2018 and is now accepting orders. Customers can order a 1kg (2.2lb) box jam-packed with more than 30 different varieties of colorful cruelty-free candy carefully selected by Scott.
Each £9.99 box contains bubblegum bottles, fizzy strawberries, cherry cola bottles, fizzy cherries, strawberry cheesecake foams, banoffee foams, and fizzy blue babies among others.
According to their website, the company is "committed to finding exciting new and old time favourite pick and mix sweet so that you don't have to worry about reading labels and can spend more time eating delicious candy."
The sweets are boxed in 100% recyclable packaging, and even the ink is soy-based as it's more sustainable.