Dina Foods expands baklawa range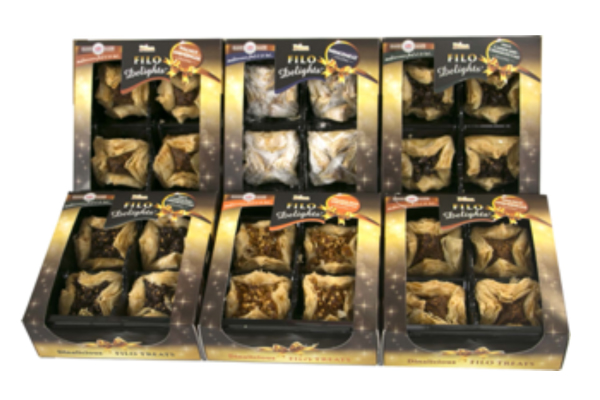 Mediterranean food specialist Dina Foods has launched a new sweet pastry, Filo-Delight, an extension to its established Baklawa selection.
Filo-Delight is a range of four sweet pastries, handcrafted with layer over layer of leaf-thin filo pastry, shaped and filled with specially chosen ingredients such as mint, cashew and chocolate chip, mincemeat, orange zest and almond or walnut and ginger. The variants can be served all year-round, with the mincemeat and chocolate being ideal for the festive period.
"They will add value to any menu and are the perfect sweet pastry to serve anytime, anywhere." said Dina Foods managing director, Suheil Haddad.
"This is the result of the hard work our creative formulators and new product designers who have developed this innovative product utilising our know-how and successfully tried and tested baklawa manufacturing capabilities," continued Mr Haddad.