Corkers pair crisps and your favourite tipple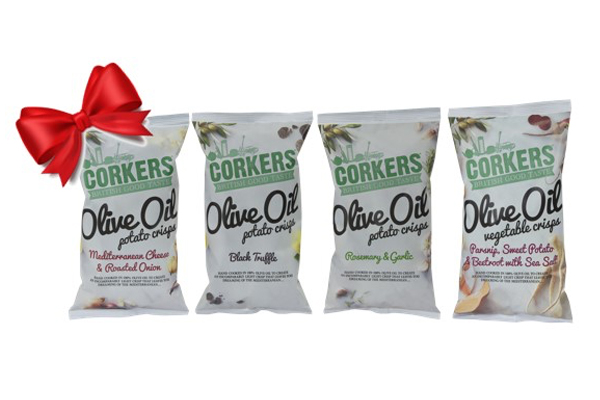 Corkers crisps have launched a new olive oil range designed to pair with your favourite tipple.
Mediterranean Cheese & Roasted Onion, with Port wine – cheese and Port is a fine tradition at Christmas and the Mediterranean Cheese & Roasted Onion olive oil crisps will go hand-in-hand.
Black Truffle, with Sparkling wine – choose a white wine with a medium body that will not overwhelm the black truffle olive oil crisps. White wines are the perfect choice for complementing the flavour of truffle.
Rosemary & Garlic, with a punch – a punch bowl will bring people together and can be perfectly paired with Corkers Rosemary & Garlic olive oil crisps which will help mute the sweetness of the punch.
Parsnip, Sweet Potato and Beetroot, with Mulled Wine – a must have addition to a roast, and a crucial part of the vegetable spread. Crunchy, strong flavour – just what you need to get in to the spirit!