Vegan Cheezie Straws from Eat Real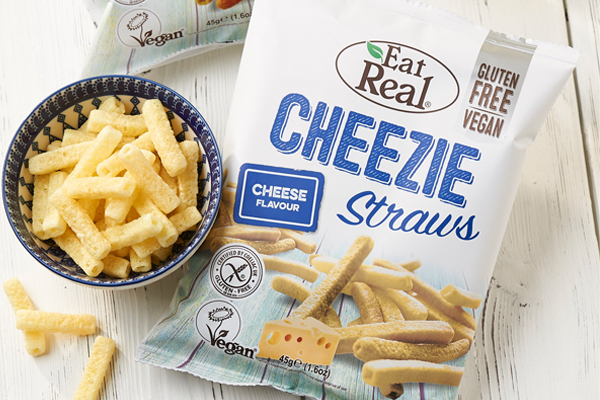 Snacking brand Eat Real has unveiled a new variant of its Veggie Straw snack to meet demand for a vegan-friendly, cheese-flavoured snack.
The potato-based, gluten-free Cheezie Straws deliver a "crisp, crunchy bite and authentic flavour without any of the aftertaste often associated with vegan cheese".
"The trend for healthy snacking is not showing any of signs of slowing down – more than half the population is now buying into the 'better for you' category but they don't want to compromise on flavour," said Debbie King, director of sales & marketing at Eat Real.
"As taste is key for consumers, we're confident that the new Cheezie Straws deliver 100%."
Eat Real's Cheezie Straws are registered with The Vegan Society and certified gluten-free by Coeliac UK.