Garleton Lodge owners launch handmade chocolate business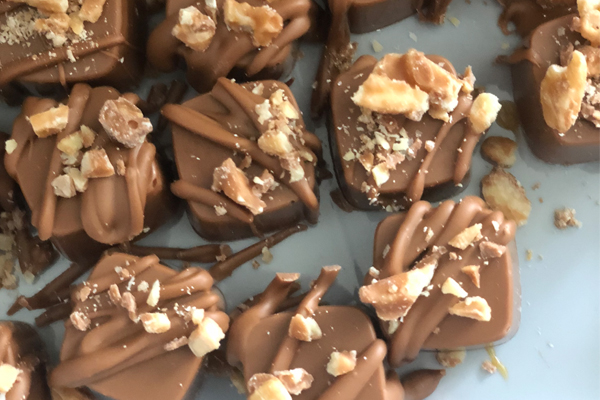 The owners of Garleton Lodge hotel have launched a new handmade chocolate business, The Chocolate Stag.
David and Angela Cockerton set up the luxury hotel in East Lothian, Scotland in 2017 after working in the catering business in the Middle East. One year on – after receiving various quality and food awards for the hotel – they decided to set up the chocolate business to go alongside.
David & Angela previously ran a successful handmade chocolate business before they moved to the Middle East. This was Angela's first step towards following her (& David's) passion for food & drink after more than 20 years as an accountant in the corporate world. The chocolate business has been 'waiting to happen again' – since their businesses in the Middle East focused on catering and a Cookery School.
Angela Cockerton said: "There are strong links between Garleton Lodge and The Chocolate Stag. Before adopting the GL letter-based logo for Garleton Lodge, we had intended on using a stag. This was dropped but the stag became embedded in our brand and internal décor – we have stags everywhere! With this, and the daily visits from local deer, the name 'The Chocolate Stag' was a natural choice for our handmade chocolate business."
David Cockerton said: "Angela and I are delighted to launch The Chocolate Stag and we have further exciting plans in the pipeline – including the introduction of a Cookery School aimed at showcasing not only Angela's cooking but also East Lothian's abundance of food and drink producers."