Rhythm108 unveils gluten-free and vegan praline bars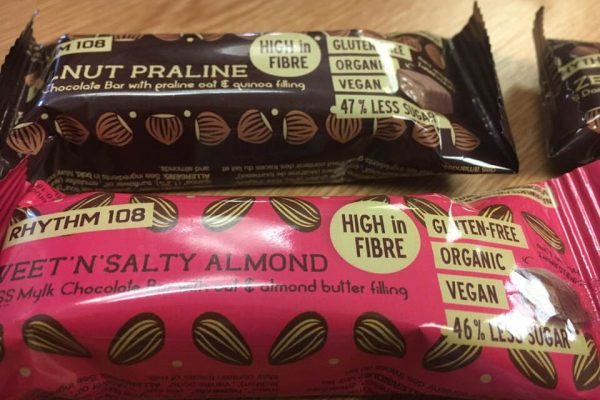 A tempting hazelnut chocolate praline bar series including almond and coconut varieties are among Rhythm 108's latest gluten-free and vegan confectionery offerings.
As the Swiss-based company explained, its philosophy of creating confectionery with organic ingredients (as well as 46% sugar reduced) for its 33g chocolate bar range has helped the business stand out from the crowd.
In addition, the business also has a series of tea biscuits with hazelnut, lemon ginger, coconut cookie, almond biscotti and double choc biscott.
"For us at Rhythm108, our values reflect our journey- it's about simple craftsmanship, about real connections with our loved ones and our beautiful environment. It's about the small things that make all the difference. We bake every day in the Swiss Alps, exploring, travelling and living to the fullest chance we get," explained the company on its approach to product development.