Unusual crisp flavours for Christmas hit shelves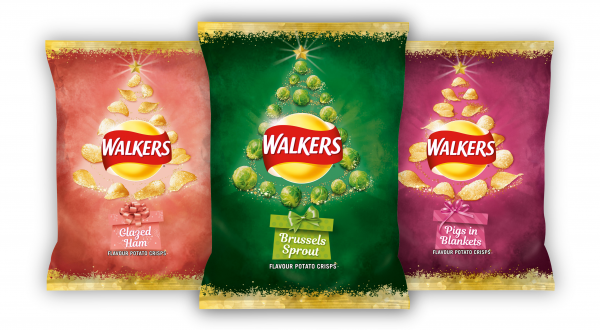 Festive food is creeping its way onto retail market shelves, and crisps are a staple component of the Christmas snack table spread. But here are a few products released for this year that may not make the cut:
Walkers Brussel Sprout flavour crisps, available in singles and as a multi-pack (along with turkey &stuffing and pigs in blanket flavours). Andrew Hawkswell, marketing manager of brand owner PepsiCo said: "We know the sprout debate is one that divides the nation so we wanted to offer product solutions for both sides of the debate."
Supermarket chain Iceland have released a Christmas Tree Flavour Salted variety, made with oil from real pine needles. Iceland's head chef, Neil Nugent said: "At Iceland we are always evolving our product range to include the latest foods and trends. The Christmas Tree Crisps have a slight ready salted flavour with a hint of pine that creates a completely new combination, unlike any other festive flavour."
Pringles have expanded their Christmas dinner range with the addition of Prosecco & Pink Peppercorn flavour.