Kohler launch signature peppermint crunch terrapin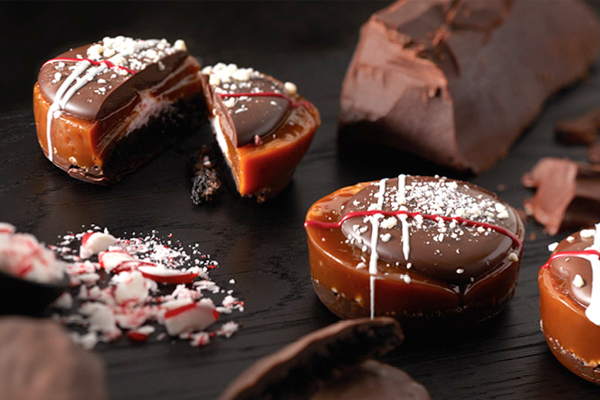 Kohler Original Recipe Chocolates has released a new Peppermint Crunch Terrapin for the upcoming festive season.
With a flavour combination of peppermint, cookies, chocolate and caramel, the new creation was launched at the resort's 18th annual Kohler Food & Wine in October.
"We're thrilled to introduce the Peppermint Crunch Terrapin to our line of beloved gourmet chocolates," said Gerald Allison, business manager of Kohler Original Recipe Chocolates. "To coincide with our biggest culinary event of the year, we wanted to put forth a chocolate that not only stands out to chocolate lovers, but also emulates the craftsmanship for which Kohler Co. is so renowned."
The Peppermint Crunch Terrapin, alongside the other treasured chocolate varieties in the Kohler Original Recipe Chocolate collection, are available in a four-piece ($13.99) and nine-piece ($25.99) box, online at KohlerChocolates.com, in addition to at the Craverie Chocolatier Café at The Shops at Woodlake in Kohler.