Kohler offers some autumn spice with its latest chocolate series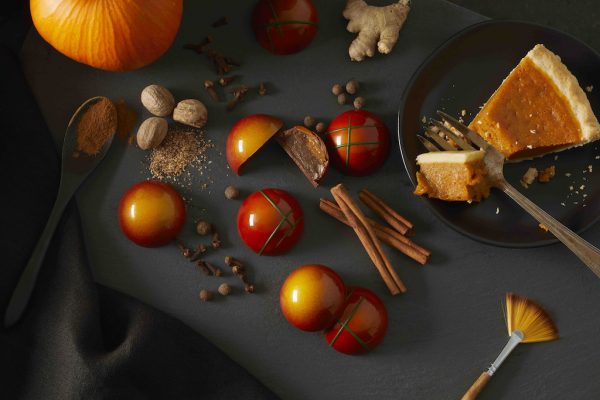 Kohler Original Recipe Chocolates is offering something a little out of the ordinary with its latest pumpkin spice chocolate.
The company's latest product consists of a smooth, milk chocolate shell with a pumpkin spice ganache that has been designed with a range of autumnal notes, including: cinnamon, nutmeg, ginger, cloves and allspice.
"We're always looking for new varieties that spotlight the unparalleled quality our brand is revered for and that resonate with our beloved chocolate fans' preferences," said Gerald Allison, business manager of KOHLER Original Recipe Chocolates. "Pumpkin spice -products are currently a sensation with consumers, and we wanted to create a version that would be a nod to this trend but would also be identifiable with Kohler."
With the changing seasons serving as inspiration, the goal was to really capture essence of autumn upon the first bite of Pumpkin Spice. Like all other Kohler Original Recipe Chocolates, the delicious confection's exterior was carefully airbrushed, this one specifically in two colourways with radiant shades of orange hues and another accented with striking, green embellishments to emulate the appearance of a pumpkin.
The range has bee created – from concept to execution – in the quaint Village of Kohler at Destination Kohler, the Forbes Five-Star and AAA Five-Diamond resort-hotel, owned and operated by Kohler Co.
Pumpkin Spice will be available in four-piece ($12.99) and nine-piece ($24.99) boxes, online at KohlerChocolates.com, in addition to at the Craverie Chocolatier Café at The Shops at Woodlake in Kohler.