Holdsworth Chocolates expand core range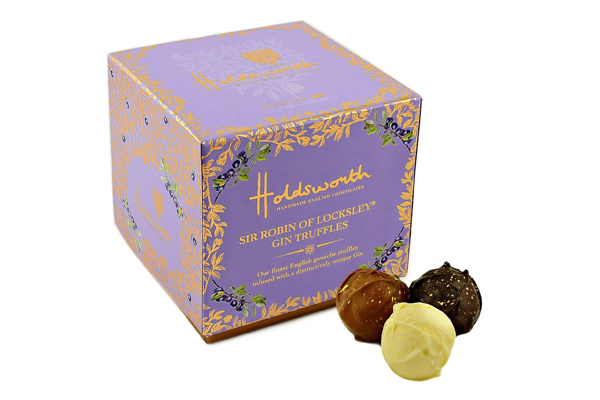 Luxury British brand, Holdsworth Chocolates, has introduced three new lines to its core range, which have been developed to incorporate on-trend alcoholic flavours such as gin, espresso martini and prosecco.
Genevieve Holdsworth, second generation family owner and creative director, said: "Beautifully boozy truffles are hugely on trend at present, but we wanted to make sure we produced some timelessly delicious products that will be enjoyed for many years to come. I'm especially proud of our partnership with Sir Robin of Locksley Gin, as it's fantastic to support fellow artisan producers, especially local ones.
"Our customers will be able to tell from the exquisite taste of the new range that a huge amount of care has gone into the recipes and creation of our chocolates – which are all still hand-made and hand-enrobed at our chocolate factory in Bakewell, as they have been for 30 years."
The new lines have been launched at the end of a bumper year for the family run Peak District-based brand, which recorded its best ever year of trading in May this year, with sales up 30% on the previous year.