LeSaint chocolate to support breast cancer cause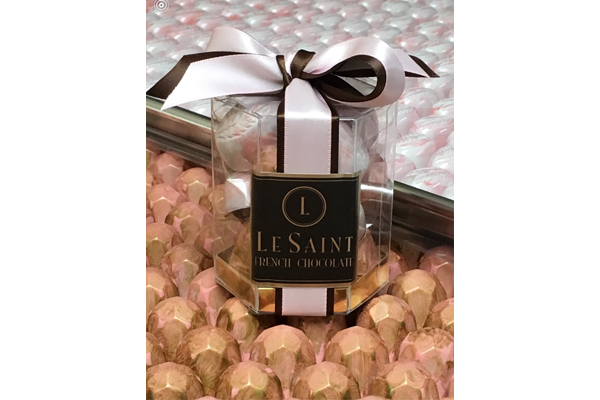 In honour of October Breast Cancer Awareness month, LeSaint French Chocolate is supporting Living Beyond Breast Cancer (LBBC) with a decadent handcrafted pink chocolate collection. LeSaint will donate 20% of the proceeds from sales of the chocolates to the non-profit, which is committed to connecting women impacted by breast cancer with trusted information and a community of support.
Lesaint and his wife Barbara were deeply impacted by the loss of a close friend who died from the disease at the age of 44, and the couple wanted to create a work of art, in chocolate, in memory of her. "There are many breast cancer charities, but we chose LBBC because it is local and it was important for us to partner with an organisation whose resources went directly to those who need it most – patients and their families," said Lesaint.
"We are proud to partner with LeSaint French Chocolate this year. Through their support we will raise awareness of our services while also raising funds that are critical to our work," said Jean A. Sachs, CEO of LBBC.
Each chocolate is lovingly handmade by Lesaint in his production kitchen in Bucks County, Philadelphia, US. The Pink Collection includes rose gold coconut caramel bonbons and pink wash black raspberry ganache bonbons.
The limited edition Pink Collection can be ordered online with prices ranging from $25 to $140. It can be found on LBBC's Shop to Support page https://LBBC.org/shop/LeSaint-Chocolate.