Less sugar, more protein for Mars and Snickers bars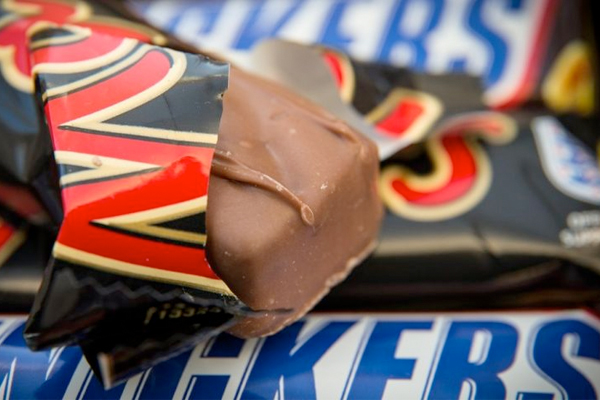 Mars and Snickers chocolate bars are set to get a healthy makeover with huge reductions in the amount of sugar they contain.
Low-sugar, high protein versions of the classic Mars and Snickers bars will be launched in stores in January next year.
The normal full sugar bars are not being replaced but the healthier Mars 'More Protein' will contain 40% less sugar than the original, while Snickers' version will have 30% less sugar than the original. Each bar will contain 10g of protein, which is approximately 5 times the protein content of the original Mars bar, and twice the content of a Snickers bar.
Mars Confectionery general manager David Manzini said: "We're really excited by what we call the 'portfolio of the future'. There is an appetite for novelty, for innovation, new tastes and products, which is higher than in the past.
"There's a lot of talk about disruption in the market and I think we have a role to play in this by bringing in new brands and new disruption ourselves. I do believe we have a role and responsibility to play, which is why we are bringing out this proposition and why we are going to continue working on reformulation of our products by reducing the quantity of sugar."