Brusco launches vacuum-packed chestnuts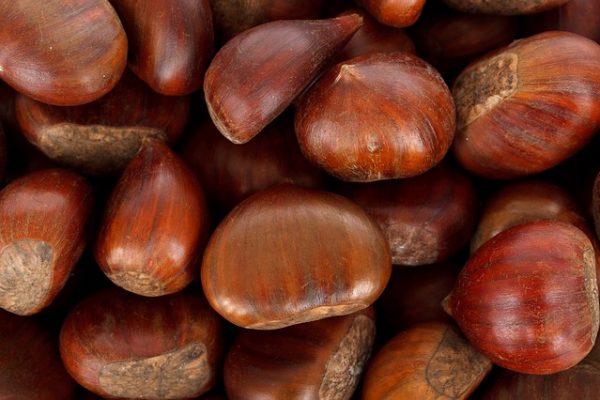 Fresh from the acquisition of Porter Foods, British-owned bulk ingredients supplier Brusco has launched a new range of whole chestnuts for both trade and retail routes to market.
The new range is ideal for snacking, as well as other applications in cooking. Aside from taste and texture, cestnuts offer a number of health benefits including low cholesterol and fat, high fibre and, despite the name, chestnuts are not actually nuts. They are also gluten-free – perfect for those looking to avoid gluten-laden products for health or lifestyle reasons.
As Christmas looms on the horizon, the company will also be supplying Marrons Glacés (candied chestnuts) to high-end retailers as a sugary treat for friends and family. They make a fantastic luxury hamper addition and provide an interesting alternative to chocolates.
Porter Foods' general manager, Michael Patton commented: "We are excited to be able to supply high street retailers, wholesalers and food processors with top quality vacuum-packed chestnuts. Not only do our products expand the possibilities for allergen-free food ranges but they stand alone as a tasty snack too."