Tangerine launches new festive offerings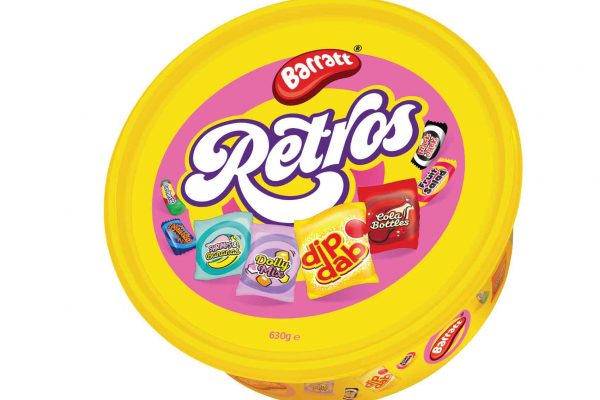 Tangerine Confectionery is giving retailers the gift of maximised sales with its Christmas confectionery offering, including festive sharing tubs and new formats of its most iconic brands.
The company has launched the seasonal Barratt Tub (RRP £4, 750g), offering the ultimate assortment of confectionery favourites. Easy to reseal and ideal for gifting, the new tub contains classic consumer favourites including Dip Dab, Refreshers, Fruit Salad, Black Jacks, and mini bags of Milk Bottles, Shrimps and Bananas. The Barratt Tub also includes newer sweet formats, such as the Fruit Salad Softies, offering a soft gum variation on the classic. The new tub is an upgraded format from last year's carton, and is expected to fly off retailer shelves.
In addition, Tangerine has also launched the Barratt Retro Tub (RRP £3, 630g), offering an alternative option at a lower price point for shoppers. It includes only the most iconic retro brands in the Barratt portfolio, the ideal hit of nostalgia for those who remember the sweets with fondness.  Both tubs offer a wide range of sweet formats including chews, sherbet and gum confectionery, and are ideal for sharing with family and friends at Christmas.
Two of the most popular Barratt brands – Wham and Fruit Salad – are being launched in a new tube format (RRP £1, 105g) designed to drive impulse sales and appeal to consumers on the hunt for stocking fillers. And finally, the Liquorice Novelties box (RRP £3.49, 270g) is back by popular demand from its loyal fan base. With each piece handcrafted at Tangerine's Pontefract factory, it's the perfect gift for liquorice lovers – and was Tangerine Confectionery's second bestselling sharing product last year, with sales growing at 66% year on year.