Dexters launches new Tiger Tongues packs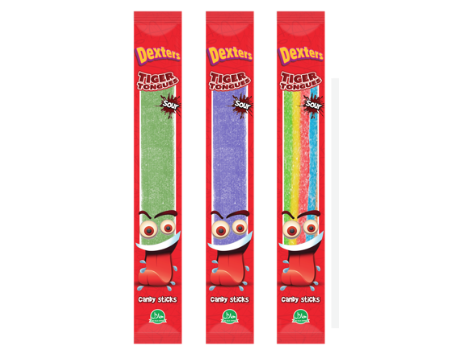 Popular confectionery brand Dexters is expanding its halal-accredited range of sweets with the launch of Tiger Tongues individual bags.
Available from 1 October, the new sour candy belts are available in four flavour variants: strawberry, apple, blue raspberry and mix.
"Consumer demand for sour sweets continues to soar, and these brand-new products reflect both this and the growth in popularity of halal-accredited sweets," says Paul Simpson, commercial director at Kervan Gida. "These new Tiger Tongues formats are part of the latest investment in the brand, sitting alongside our recent re-design of the existing range.
"These sweets are available in attractive shelf-ready packaging and are set to be a tasty treat for retailers and end-customers alike."
The sour candy belts are available in PMP with a RRP of 10p each.