Cadbury introduces new Darkmilk range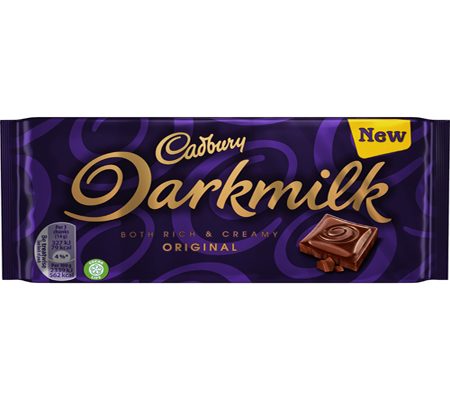 Dark will meet milk in a new Cadbury's range which is set to deliver the brand's richest and creamiest bar yet.
Made with 40% cocoa, the new bar provides a hit of cocoa combined with a creamy and smooth taste. The range will be available from late August and will launch with two variants – Cadbury Darkmilk Original and Cadbury Darkmilk Almond.
Research has identified that as we go through different life-stages, our tastebuds change. This is true for many foods such as olives and coffee, and some consumers increasingly look for a richer tasting chocolate with a higher cocoa percentage vs milk chocolate. However, that is not to say we are all happy to reach for very high percentage cocoa products. There are degrees of acceptance and some consumers find dark chocolate a little too bitter and therefore believe it is not for them.
Cadbury Darkmilk is said to have been specially created to meet this consumer demand – providing a more grown up taste, balanced with a delicious creamy and smooth texture to achieve a truly satisfying bite that melts instantly in the mouth.
The launch will be supported by a £6m investment including in-store activation, PR and digital activity.
Benazir Barlet-Batada, marketing manager and Cadbury Brand Equity Lead at Mondelez, says, "What is clear from research is that in order to meet consumer needs across a variety of occasions, a range of products and tastes are required to give consumers variety and choice, and that's why we are expanding the Cadbury range with a brand-new type of chocolate. It has taken the chocolate experts at Bournville over two years to create the perfect combination of rich and creamy chocolate found in Cadbury Darkmilk.
"The range has scored outstanding in testing and has seen great success in other markets, so we believe it will drive incremental sales into the category."