Dairylea announces cheesy/cool summer promotion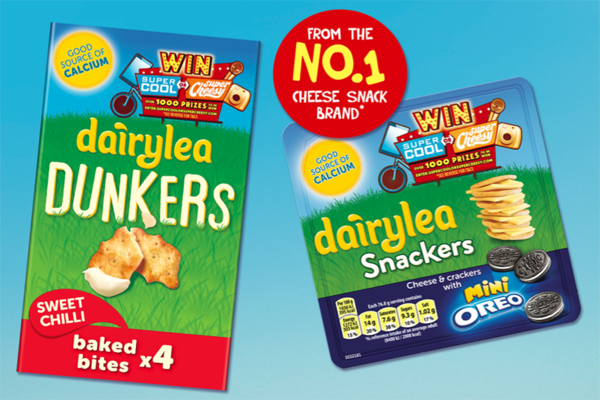 Dairylea, the UK-based snacking cheese brand, is offering families the chance to win a range of prizes this summer.
Launched in July and running until the end of September, the fun on-pack promotion will offer over 1,000 instant win 'super cool or cheesy' prizes including tablets, bikes, and karaoke kits.
To find out if they're a winner, consumers need to purchase a promotional pack then head to supercoolsupercheesy.com to enter their barcode.
The promotion will feature on packs of Dairylea Dunkers, Snackers and Lunchables, and aims to drive category growth. It will be supported by significant investment across digital and social.
Rebecca Prout, senior brand manager for Dairylea, comments, "Being the leading snacking cheese brand, with a 65% share of snacking kits and 33% of kids snacks, we're championing these segments with a unique promotion that will help retailers drive cheese sales throughout the summer and during the back-to-school period.
"The concept is based around the cool and cheesy things in life (and varying opinions of which!) and we hope this promotion will create fun discussions in everyday family life."