Protein boost for Boost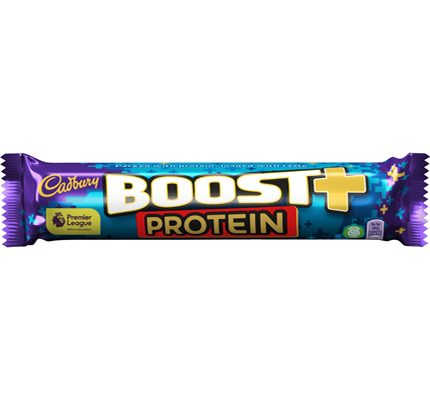 Just days after announcing that it's slashing the sugar content of its Dairy Milk bar, Cadbury has given Boost a boost – with the addition of 12g of protein.
Available from the end of July, Boost + Proteincontains four times more protein and 32% less sugar than standard Boost bar.
The protein bar market is worth £51m and growing by 54% year-on-year, which is being driven by the lifestyle, taste-driven segment as mainstream consumers look for ways to boost energy and balance their diet, says Cadbury.
"We know 83% of consumers interested in protein are not prepared to sacrifice on taste," says Richard Weisinger, senior brand manager for Cadbury singles. "We've crafted this bar over time to ensure that we can meet the consumer need for protein while still delivering a great taste and hunger satisfaction of standard Boost bar.
"Our recipe had fantastic results in consumer taste tests vs competitors, with liking scores on par with standard Boost."