Sunbites brand returns to shelves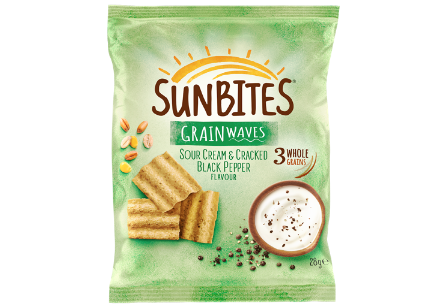 PepsiCo is bolstering its 'better for you' snacking portfolio with the re-launch of its popular Sunbites brand. The portfolio will see refreshed packaging rolling out in stores in July, supported by a new TV advert and integrated campaign.
As the 'better for you' segment continues to grow at +3.1%, and the PepsiCo 'better for you' portfolio at +5.8%. According to PepsiCo, it is the perfect time for Sunbites to tap into consumer demand. The Sunbites brand boasts a high repeat purchase rate, meaning the packaging refresh will give retailers the chance to further capitalise on this.
Sharon Barraclough, marketing director for UK Snacks at PepsiCo, comments, "Sunbites has a loyal fan base and we want to continue maximising awareness of the brand as the demand for 'better for you' options increases.
"The TV advert will ensure the brand is front of mind for shoppers and it will also encourage people to try the latest addition to our range, Sunbites Veggie Harvest."
The Sunbites range includes:
Grain Waves – RRP £1.85
Veggie Harvest (launched January 2018 in grocery) – RRP £1.85
Crackers – RRP £1.89
Nuts Mix – RRP £1 (35g) or £1.99 (90g)
Wholegrain Popcorn – RRP £1.79.