East Coast Bakehouse secures Morrisons listing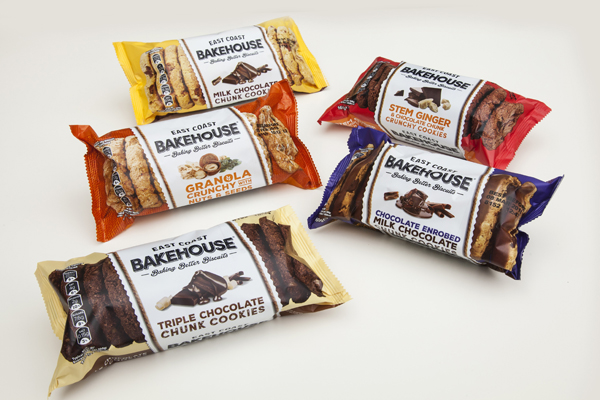 Irish cookie producer East Coast Bakehouse has announced that it has secured its first national listing in the UK with Morrisons.
The partnership will see five products from East Coast Bakehouse listed in Morrisons across the UK from 2July.
By using Irish butter and oats alongside a combination of 'secret' spice blends, East Coast prides itself on its method of each product being carefully crafted.
The range includes:
Milk Chocolate Chunk
Half Coated Chocolate Chunk
Triple Chocolate Chunk
Stem Ginger and Dark Chocolate Chunk
Granola with Nuts and Seeds
Daragh Monahan, commercial director, comments, "This is a huge step for us here at East Coast Bakehouse. As a relatively new player in the biscuit world we are thrilled our cookies will now be available in Morrisons – to secure such a big listing with one of the UK's largest supermarkets is delightful.
"When you take into consideration the competitive nature of the industry alongside the current turbulent Brexit climate, this really is a big win for all of us here at East Coast Bakehouse."
East Coast Bakehouse cookies will be available in Morrisons at a RRP of £1.77.