Fruittella launches handy grab & go sachets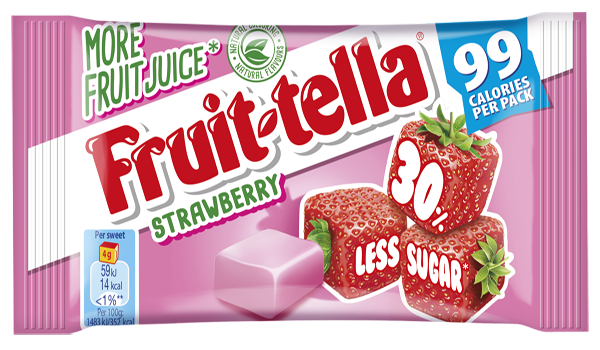 Fruittella has added a new grab & go sachet option to its range of reduced sugar and sugar-free products.
The new sachets, which contain 99 calories per pack, have been developed to appeal to the health-conscious shopper, offering a treat that fits in with the NHS Change4Life snack recommendation.
Available in two flavours – Strawberry and Summer Fruits – each sachet holds seven chews, containing 30% less sugar.
Matthew Navier, Fruittella brand manager, says, "Our new Fruittella sachets are a must-stock, as they present an easy choice for shoppers looking to indulge their snack habit whilst keeping their calorie intake down.
"With each pack being under 100 calories, they are also compliant with Public Health England guidelines, which are top of mind with each addition to our sugar free and reduced sugar range."